Darkest Metallic Revolution Comes!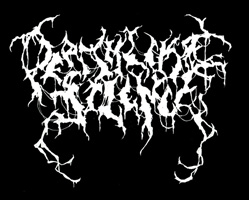 We are DEATHLIKE SILENCE from Tokyo.
[Member]
Commando: Vocal/Horn of Fate
Dark Sky: Guitar/Mournblade
Storm: Bass/Stormbringer
Fuck: Drum/ChaosShield
Latest News:
1st Mini Album is out now!
[click here!]
2010 Rehearsal Take MP3 Free Download
[click here!]
Plese send me
to E-mail, if you want to this demo CD-R.
Live schedule
is here
.
Contact : ryotao666—gmail.com
Facebook:
http://www.facebook.com/silence.deathlike
We are waiting your voice and passion!!